For Runes for Beginners audiobook listeners, this resource page will allow you to view all of the images included in the book.
Part One:
These are the runes of the Elder Futhark, in order, divided up into the three aettir, or "families":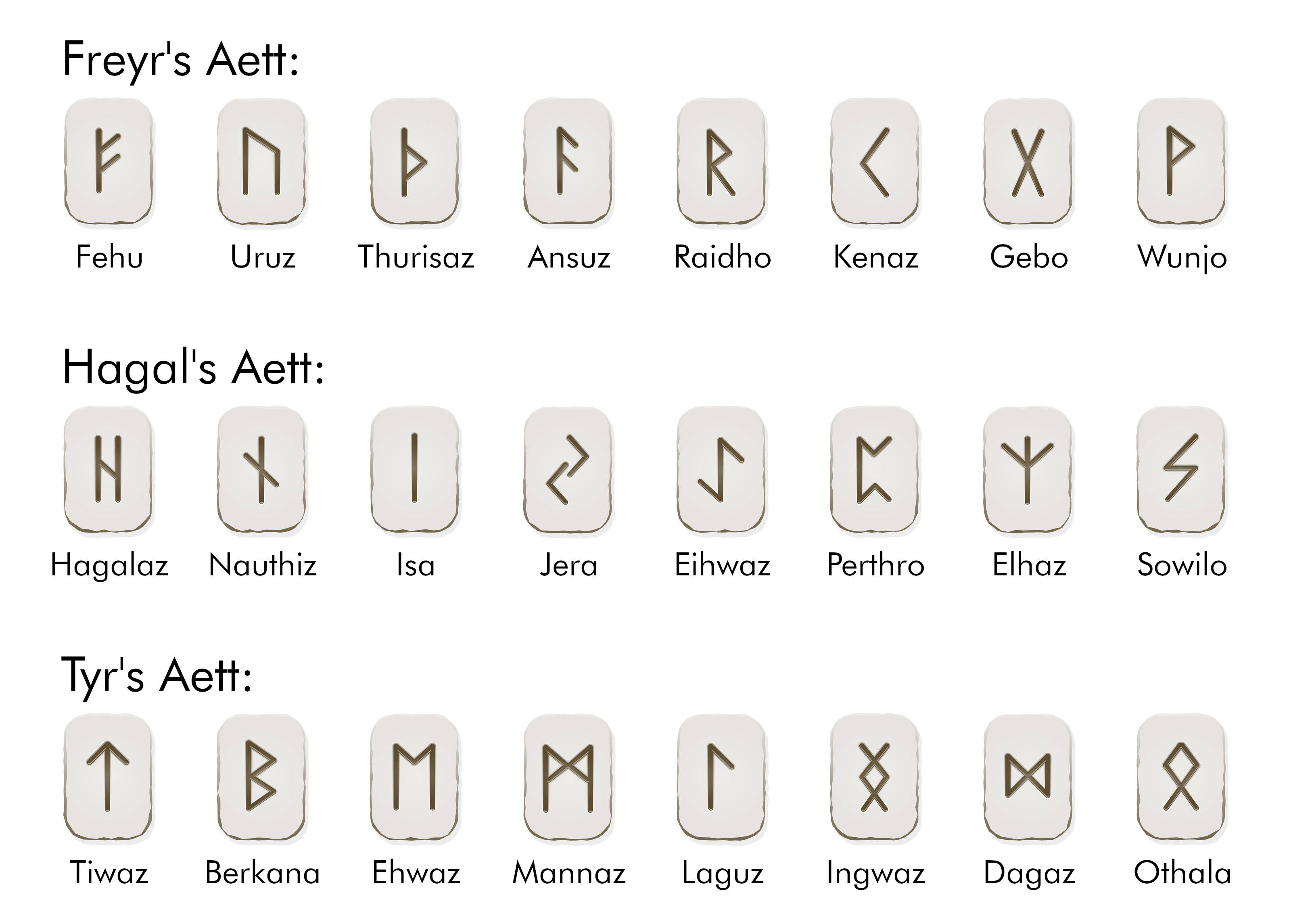 Part Two:
This is an example rune script, which can be used in a working for safe travels. It uses the runes Raidho (riding); Uruz (strength); Ehwaz (horse); and Kenaz (beacon).
This is an example bind rune for healing, which uses the runes Dagaz (day/dawn), Tiwaz (courage/strength); and Perthro (birth/revelation). The center rune is Dagaz, flanked on either side by Perthro. A double version of Tiwaz runs vertically through the center of Dagaz.
Three Rune Spread
A typical three rune spread is laid out as follows:
This is the example three-rune reading about finding a new relationship:
Five Rune Spread
This five rune spread is an extension of the three-rune spread described above:
This is the example five-rune reading about finding a new place to live:
Part Three
This is the chart for converting runic characters to English letters: